Well whaddya know? Time for another edition of e[lust], and yours truly is featured in the "Erotic Fiction" section, along with many other fine and naughty authors. Have a look!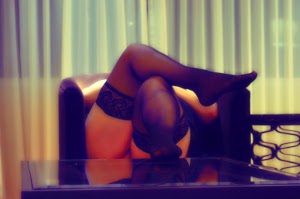 Photo courtesy of Frisky in the 916
Photo courtesy of Frisky in the 916
The only place where the smartest and hottest sex bloggers are featured under one roof every month. Whether you're looking for sex journalism, erotic writing, relationship advice or kinky discussions it'll be here at Elust. Want to be included in Elust #60? Start with the rules, come back July 1st to submit something and subscribe to the RSS feed for updates!
~ This Month's Top Three Posts ~
Considering Cocks
I Love Interrogation, or Diabolical Genius
Yes all Women but Not All Men Rant
~ Featured Post (Molly's Picks) ~
I Kissed A Girl (& Her Man) And I Liked It
10 Things No One Warns You About Nonmonogamy
~ Readers Choice from Sexbytes ~
*You really should consider adding your popular posts here too*
All blogs that have a submission in this edition must re-post this digest from tip-to-toe on their blogs within 7 days. Re-posting the photo is optional and the use of the "read more…" tag is allowable after this point. Thank you, and enjoy!
 Sex News,Opinion, Interviews, Politics & Humor
Trigger Warnings from a Girl with PTSD
To Cheat or Not To Cheat
Why Trigger Warnings Are Important
On women in the world
Pillow Talk Secrets — We Have Lift Off!
Thoughts & Advice on Sex & Relationships
Boundaries
Daddy doesn't want to have sex with a virgin
Female Masturbation…Healthy, Not Sinful.
Partner Play – Dealing with Dildophobia
Tired Of Being Alone Some Relationship Advice
On Hang Ups
How to (almost) pick up women
Sex Smell
Erotic Fiction
Dark Fantasy
Exhibit 'O', Pt. 1
Her cock vs his cock
The Leopard Girl
Excerpt Two from "Legacy of Desire and Blood"
The Bachelor's Prayer
Behind the bar
Writing About Writing
I'm Sheri and I Have a Shitty Author Persona
Thoughts & Advice on Kink & Fetish
Navigating The Waters of BDSM
Kink's transgressions: breaking the rules
Edges, Limits and Boundaries
Feminist Beliefs vs Bedroom Preferences—help!
No Stupid (Kink) Questions: Identification
CollarMe – Return to Sender
Poetry
Facebook Fixation – a Lusty Limerick
Erotic Non-Fiction
A Pain From Long Ago
I Just Need to Fuck You!
Meet the Amazon
When I Am Laid in Earth
Undressing
Twice
The Night Club
Events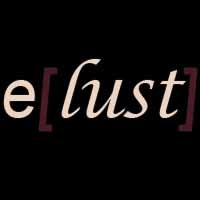 ————————————————-
Be sure to Subscribe to my blog to be notified of new posts and books news.